Descrizione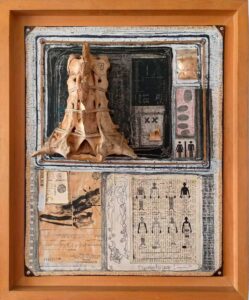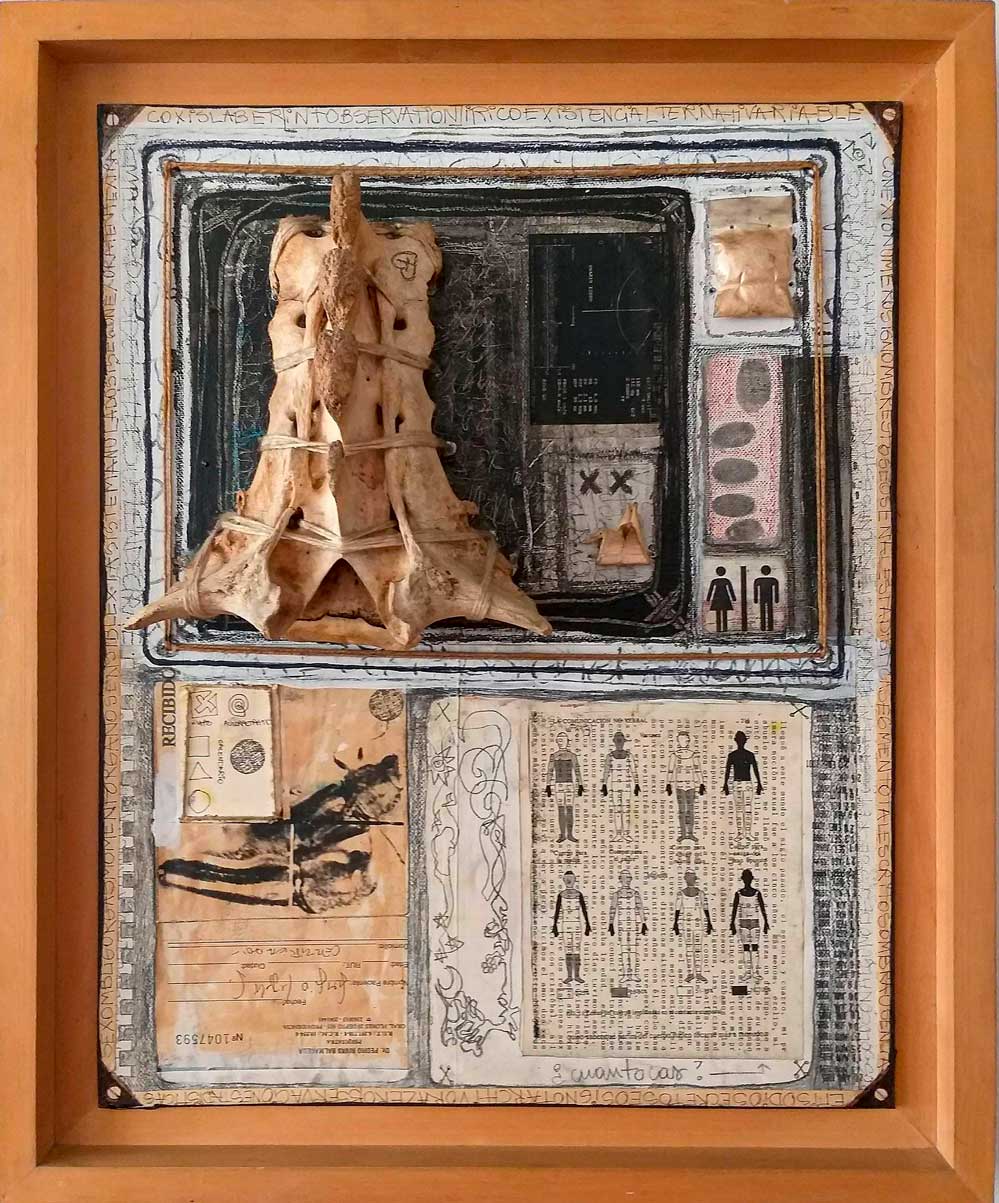 Opera originale con certificato di autenticità, più foto dell'opera con firma dell'artista.
| | |
| --- | --- |
| Tecnica | X Artwork |
| Anno | – |
| Dimensione | medio |
| Altezza | 50 cm |
| Larghezza | 60 cm |
|  Profondità | 21 cm |
Cenni sull'opera

L'Artista è sempre alla ricerca di simboli e segni per rappresentare l'energia umana nella vita e nella morte…
Cenni sull'artista

Visibilità internazionale
Opere esposte in musei
Opere esposte in collezioni private internazionali
Prizewinner
---
BIOGRAFIA
Giorgia Pezzoli (Santiago, Cile – 1974).
Più di 25 anni nel mondo dell'arte. Giorgia Pezzoli vive ogni giorno della nuova arte attraverso le sue particolari tecniche ed idee differenti. Cerca nei tratti, nei segni e nei simboli l'emozione dell'energia umana e della comunicazione universale.
2011-2013- Art Therapy. Universidad de Chile.
2009- Holographic studies. Art Department. P.U.C.C., Sant., Chile.
2003- Post Graduate Diploma in Cultural Administration. PUC. Stgo. Chile
2001-2002- Post Graduated Diploma in Spectacle Management. Department of Music and Spectacle at the Faculty of Literature and Philosophy. University of Bologna, Italy.
1993-1999- Graduate Studies in Fine arts and Aesthetics with mention in engraving. School of Fine Arts. PUC. Stgo. Chile. (Thesis: symbols and Signs)
1991-1992- IB in Phylosophy, Biology and Literature with master in Anthropology. Santiago College. Stgo. Chile.
Personal Exhibitions
2020- La Questione del Simbolo. Tivarnella Art. Trieste, Italy.
2019- Galleria Wikiarte, Bologna, Italy
2014-2015- Monstrum Radix, Radicales Art Gallery, Santiago, Chile.
2008- 33, Italian Embassy, Santiago, Chile.
2004- Multi Orgánica, El Plateao, Bahia Inglesa, Chile
2003– PK2 & EXTRAS, Tota Guiloff, Chileno-Israelí Institute of Culture, Santiago, Chile.
2001- Finicio, Cultural Institute Casa Giorgio Cini, Ferrara, Italy.