Descrizione
Chiavetta USB da collezione realizzata dall'artista francese PATRICK MOYA
capacità della chiavetta USB 4 GB
Prodotto ufficiale e originale dell'artista francese.
SPEDIZIONE GRATUITA (ITALIA)
USB key design collection by artist Patrick Moya
4 GB Original drawn by the artist
2012 creation
Artist's signature on the back and collector box
PATRICK MOYA
Moya è un artista francese creatore della famosa e amatissima DOLLY. Moya, artista eclettico, ha esordito alla galleria Ferrero di Nizza e la sua firma oggi si trova ovunque: dipinti, sculture, installazioni, film, fotografie, performance ecc.
Nel 2014 il bimestrale biancoscuro ha dedicato all'artista nizzardo una copertina.
Moya nel 2014 ha aeregorafato una Porsche che ha gareggiato nella Pikes Peaks USA!
http://biancoscuro.it/site/patrick-moya-lecclettico-lennesima-opera-e-una-porsche-2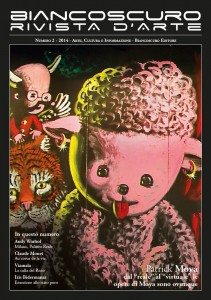 PATRICK MOYA
famous artist Patrick Moya creator of Dolly. Patrick MOYA is a local artist who uses the four letters of his name as a pretext for many of his works: paintings, scupltures monumental installations, films, photographs, performance etc.